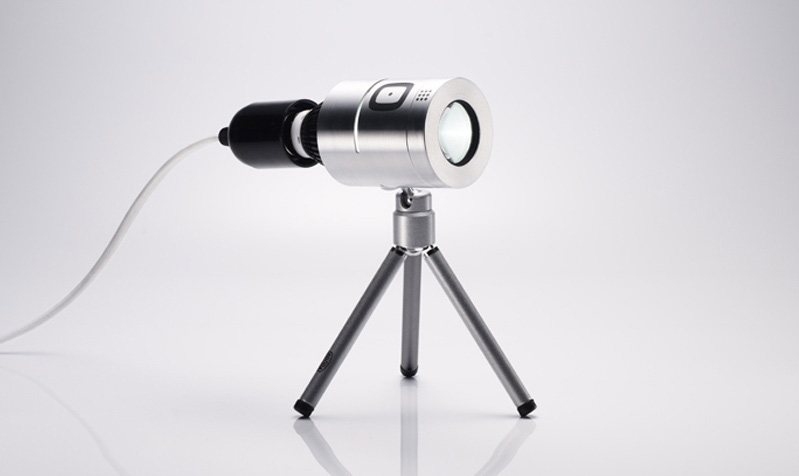 Now this thing is pretty sweet. What can I say? I'm a sucker for modern, "Euro" design. While you're better off with the old carousels if you've got a lot of slides, but for the one-offs -
this new projector from Diapod
might just be the ticket. It goes for 118€/$152.
It's also good for
some interesting lighting ideas
. I'm really digging this... But the price for the projector model creeps up to 170€/$220. Ouch. I'm thinking a digital projector is better for a more generalized "art installation" as at least you can rotate images in a true slideshow fashion with cool transitions, etc.