Ok now so here we go. Here are my first impressions on the design, build and size/weight.
Box/presentation: Typical Voigtlander, no frills but well packaged, but now with the addition of the word 'aspherical' added to the box's exterior.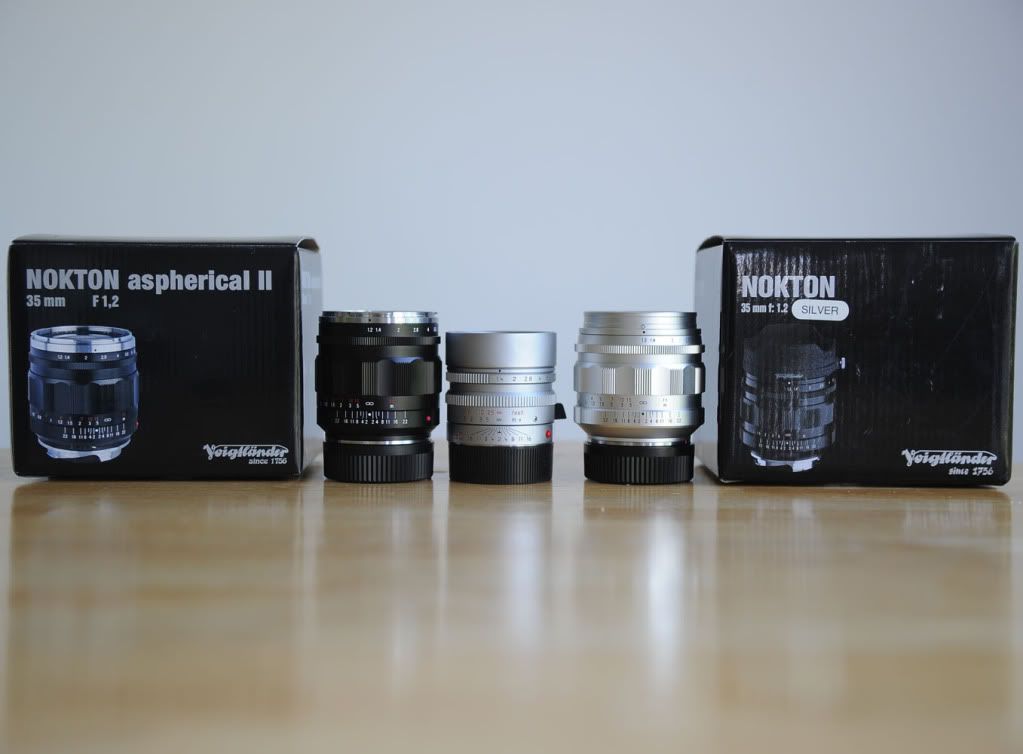 Size: A little thinner, it obvious Voigtlander has given this lens a notable workout. As soon as you pick it up it feels smaller - not significantly, but noticeable and its very welcomed. It also feels and looks like a tiny bit shorter.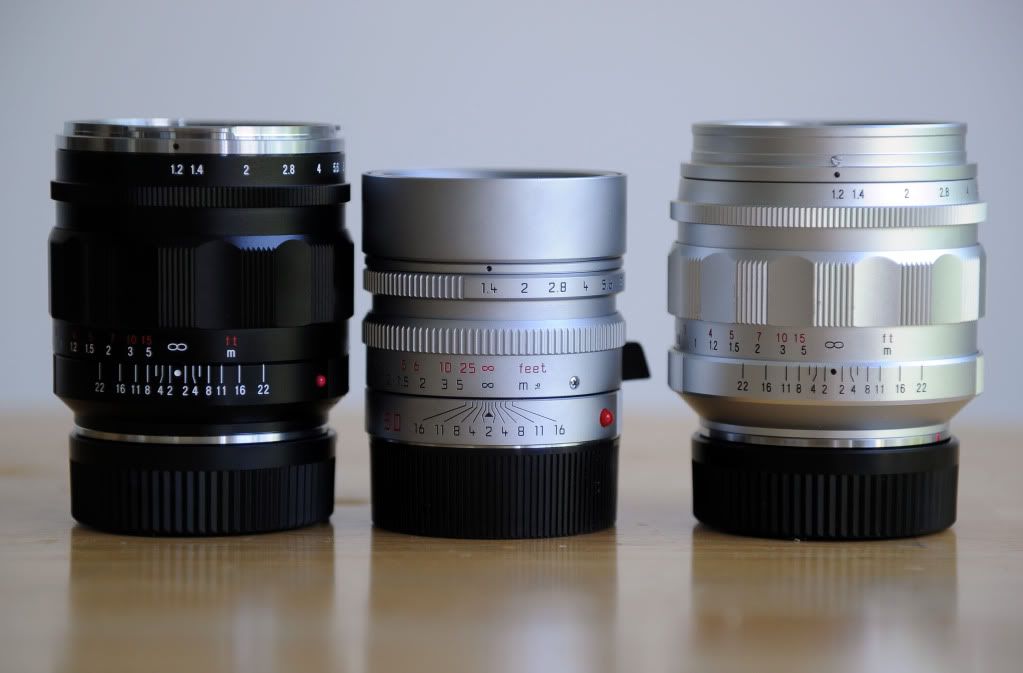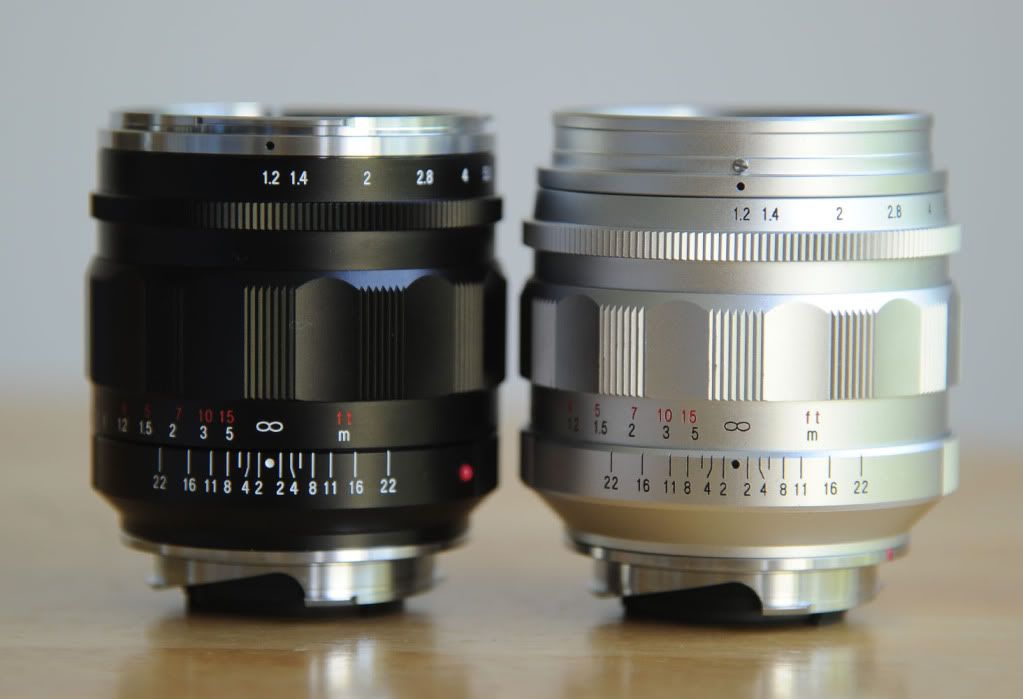 Weight: I haven't weighed then because knowing the specs means nothing to me. in the hand they feel about the same.
Design: This one is a little more handsome. It's black paint finish is less glossy then verison 1 and more like the typical Leica lenses. Lens index and aperture numbers are all engraved as before. It's focus now goes down to 0.5M, that's 20cm closer, although the M rangefinder does not couple that close so you'll 'need to remember' this when shooting. For M 4/3 cameras and others with live view, this addition will make this lens an easy upgrade decision for many who like to work in close range, as this is the only 35mm rangefinder lens in the world with a 1.2 aperture and 0.5M close focus limit/ability.
The focus ring has been widened which I didn't really notice in use but it's nice and there's a little more distance between the focus ring and the aperture ring. Focus throw is very similar, though I didn't directly compare them. Even with the extra 0.2M on version II it doesn't seem much/if any longer, but you must watch out when focusing. When I want to get close I usually twist the focus ring all the way to 0.7M and line up the rangefinder patch. You can't do it that way with this one, so extra care must be taken.
At the front of the lens lies a bayonet silver filter end just like it's Zeiss ZM cousins which I believe looks handsome, and actually makes the lens look shorter. The optional LH-8 hood clicks and turns onto the bayonet mount and costs an extra $109.
Also there is a welcomed red dot to assit in mounting the lens to body. Previously on the mount was a little red mark.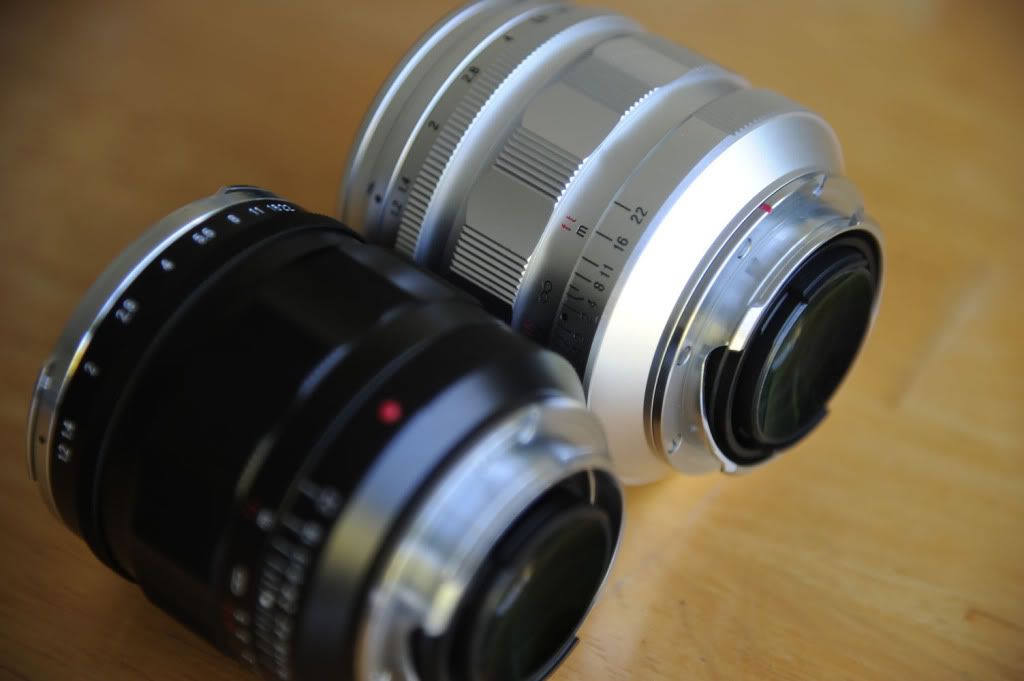 Glass: The glass coating and concave shape 'appear to be' identical.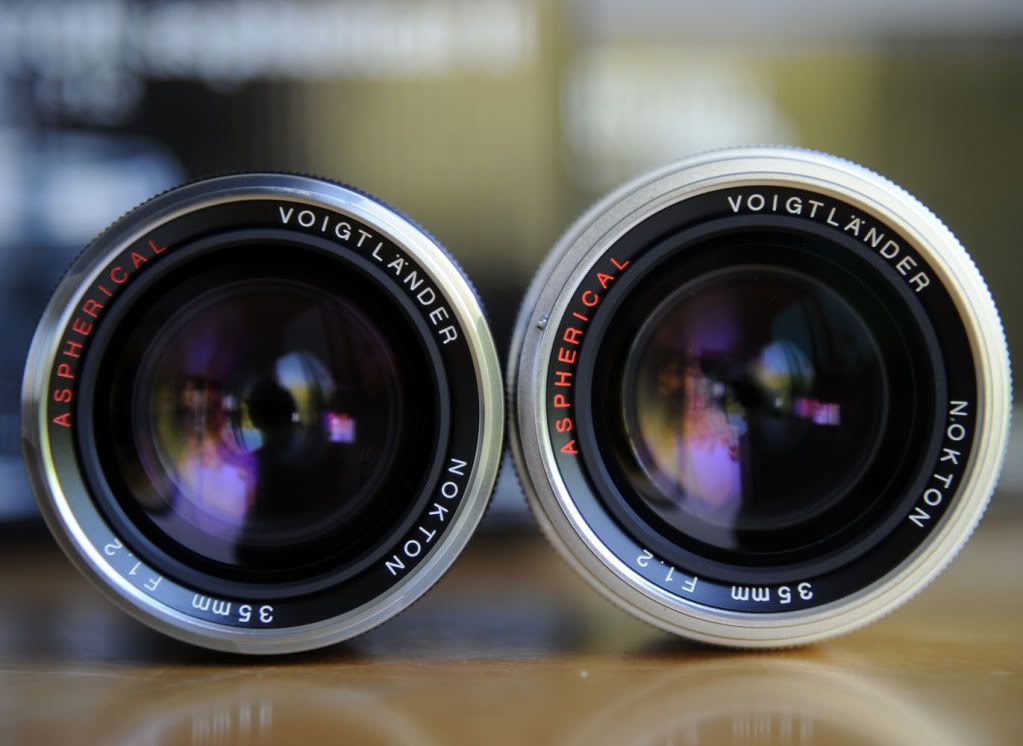 Aperture blades: Same with the aperture blades, here at f/4.
Accessories: Because the small hood IS NOT included Voigtlander are now including a nice pinch lens cap found with some of their other lenses. So no more hood cap.
Build Quality: Identical. No more or less feeling of quality with the version II.
On the body, the lens lens looks a little smaller, but black always does compared to chrome/silver. In the hands is where you feel it's obvious slimming down. A very welcome change.